Bailey | Apr 25, 2014 | Comments 0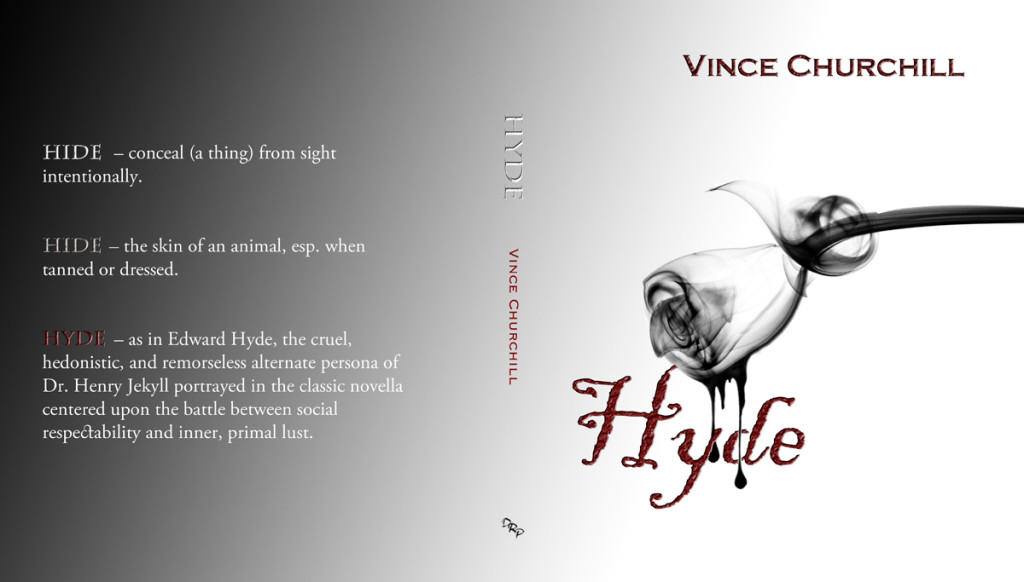 Dark Recesses Press is in the process of a reboot. And with our reboot comes a new title as well.  An erotic thriller no less.
HYDE by Vince Churchill will be released June 6, 2014 with a debut signing at OUR TOWN BOOKS in the square in Jacksonville, Il.  The event has been set for Friday, June 6th from 4 pm to 7 pm.
The next signing will be in LA at Dark Delicacies. Official date will be announced shortly.
In the mean time, there will be much cleaning, sorting and updating to be done to the site.  It's good to be home.
Filed Under: Uncategorized
Comments (0)