Bailey | May 24, 2016 | Comments 0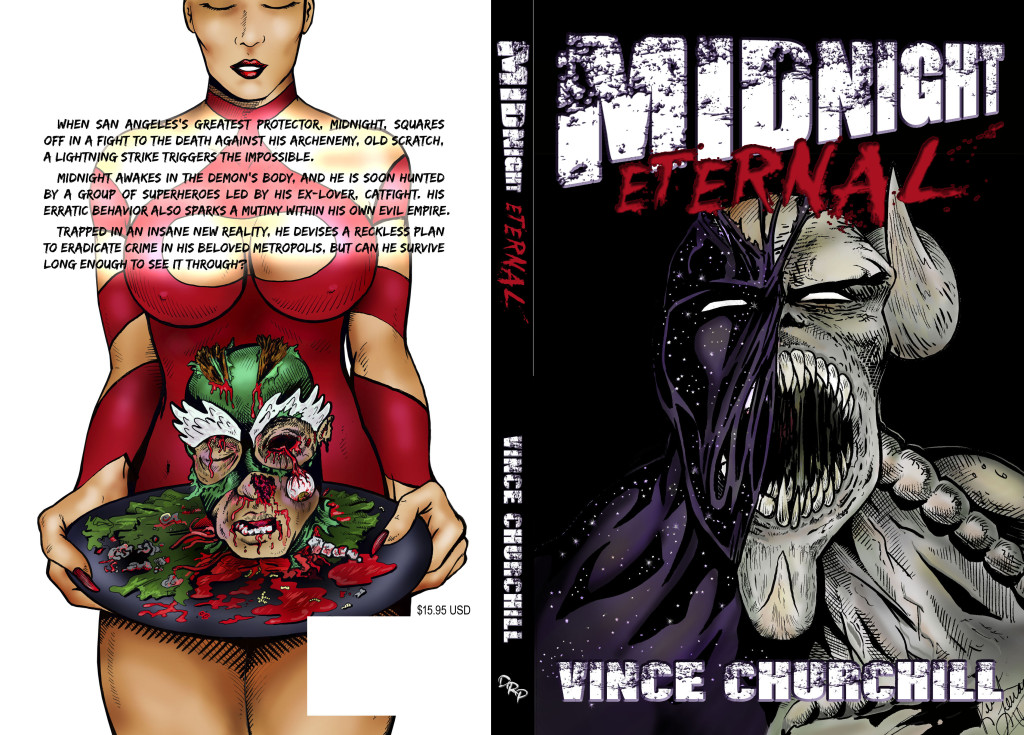 The latest release from Dark Recesses Press is about to be unleashed in horrific fashion.  MIDNIGHT ETERNAL is a dark superhero novel which beautifully illustrated through out by Ken Leinaar, and penned by author Vince Churchill. A break-neck tale of (almost) good vs evil which is bound to leave you breathless. If Sin City and The Watchmen got together and had demon babies, they'd come close to what MIDNIGHT ETERNAL has to offer.
The official release date for this wonderfully disturbed piece is June 3rd, 2016, and to kick it off, here are the upcoming MIDNIGHT ETERNAL release tour dates with author, Vince Churchill:
• Friday, June 3rd, from 5p-7p (during the Art Hop!) – Our Town Books (https://ourtownbooks.com ) – Jacksonville, IL
• Saturday, June 4th and Sunday, June 5th – Villains Con 2016 Pop Culture & Tattoo expo (http://www.vintagevillainscon.com) – Dansville, IL
• Friday June 17th – Sunday, June 19th – The Return of Contamination 2016 (http://www.con-tamination.com) – St. Louis, IL
If you're in the area, stop by at any of these locations to meet the mind behind the madness, and pick up your personally signed slice of sinister goodness.
Comments (0)