Bailey | Mar 12, 2017 | Comments 0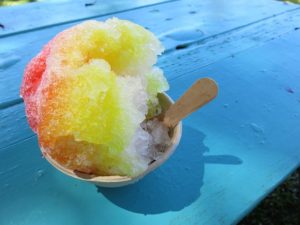 I think every writer, at least every short story writer, should read slush for a while. My god, but it really puts fiction in perspective for you.
For the uninitiated among us, wikipedia informs us:
In publishing, the slush pile is the set of unsolicited query letters or manuscripts sent either directly to the publisher or literary agent by authors, or to the publisher by an agent not known to the publisher.[1]

Sifting through the slush pile is a job given to assistants-to-the-editors, or to outside contractors (called "publisher's readers" or "first readers").
Reading slush really gives you such a huge appreciation for the talent and skill of true professional writers. Take a run of the mill slush story and a story published by a professional writer in a magazine or anthology…most often there is simply no comparison to be made. It's not even a case of apples vs oranges. It's a case of biting into an apple versus chugging a pint of bleach.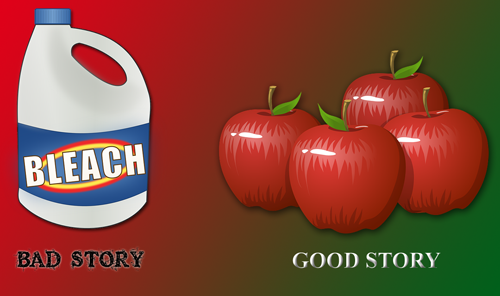 And that's not to denigrate those of us who aren't the elite cadre of writer's out there. God knows I'm not in that grouping (yet!! *shakes fist*). But you really have to admire those professional writers at the top of their game.   They've come up with a cool story idea; they've crafted characters who are real people; they've started the story at the right spot (biggest issue with most poor short fiction); they've placed those characters in some sort of situation or presented them with some problem that requires resolution; they've developed an underlying theme or motif that either overtly challenges the reader or bubbles away in the background; and they've written the story using finely polished prose that takes the reader through that process in an evocative and engaging manner. They made you think things. They make you feel things.  That's no small feat!
So what's this got do with reading slush? The vast majority of fiction in the slush pile fails at one or more of the above mentioned things. The more things it fails at, the more the story's 'apple' dissolves into ammonia.   At first, some of these failures (usually outright omissions.. e.g no plot, no real people, no situation/incident, etc) are hard to spot, and that's the beauty of it.  Reading slush hones your ability to critically analyse stories and prose. It might be hard at first, but I guarantee you by the time you've read 100 slush stories… you will  be spotting issues with many stories with ease. You'll look at a story and think "Geez, three pages went by before I found out what the issue/problem/incident to be resolved is!" and bang, there you go.. you know the story started 3 pages too early. Your own writing will improve dramatically.  When you've picked out unnecessary filtering of action and emotion in 100 manuscripts, you'll really start to notice it popping out in your own. Conversely you'll start noticing where a more distanced point of view might be of benefit to the story.  With 200 stories under your belt your repertoire of issues that you'll catch during your analysis will increase and you'll develop strategies and a process or workflow that you use when analysing a story.  With 300 stories under your belt, you'll develop a true confidence in your analysis. (Obviously we're all different I'm just throwing out some ballpark numbers here, but you get the drift.)
It is extremely hard to notice flaws in your own fiction, even some of the real pros struggle with it, which is why they continue to get critiques and beta-reads done by other writers. You need some serious writer/editor-fu to be able to do it, and this only comes with time and experience.   I believe this is where slush reading is of a huge benefit because via repetition and exposure to an endless variety of writing styles, it provides that experience.  Slush reading, for me, is the equivalent of basic routines and katas in martial arts.  In martial arts, you perform the move a hundred times, two hundred, three hundred – block-punch-kick. block-punch-kick. block-punch-kick.  It seeps into you and becomes part of your subconscious and your muscle memory, to the point where if someone throws a punch at you, your immediate response is block-punch-kick!  When you've seen and noted 300 different authors filter the actions and emotions of their point of view character, then you have the literary muscle memory response of block-kick-punch, and you blow away that filtering and you write in a more active and close point of view into your own manuscript.
Beyond critical analysis skills, slush reading provides a writer variety and exposure to a variety of ideas, narrative styles, prose styles, grammatical techniques, story telling techniques. This is invaluable. As humans, from the time we're born we're copying others. First our parents, then our teachers and friends, and later in life even other adults. This is how we learn and grow.  Sure, we often put our own spin on something we've learned or we innovate in a particular area, and we can still create extremely unique art, but our ability to do this is extremely limited if our exposure to new ideas and methods is limited.  I am currently doing an interview series where I'm chatting with Women who work in the horror genre. Almost every single response to the question "what's the best advice for new writers" is "Read a lot and widely."  Reading slush is a perfect way to do just that.
---
This blog post was originally posted on Simon Dewar's blog on February 24, 2016.
Comments (0)