OFF TRACK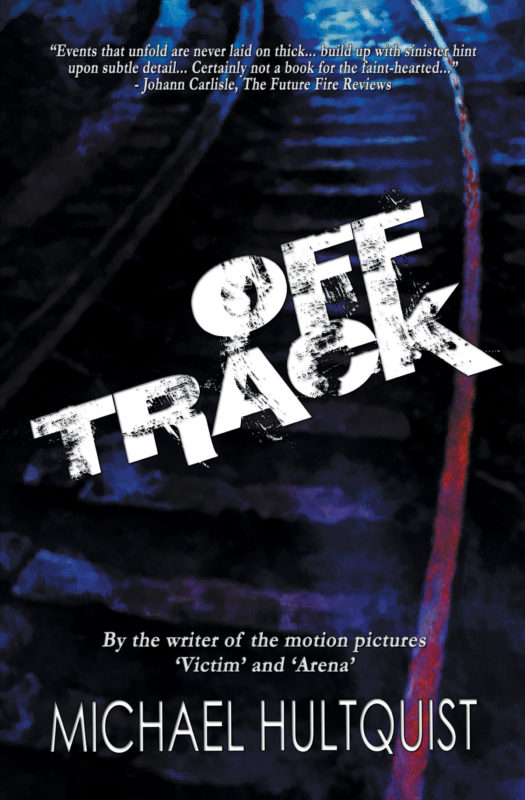 A coming of age story about a boy moving away from a past he had no control over and to a future he wants to create. But will he be able to escape the history that haunts him?
At twelve, Gary Sanderson found himself in Radcliffe, the oppressive juvenile detention facility for boys. At sixteen, he has a chance for a new - normal - life, in a new town, with foster parents Don and Gail Morgan. He attempts to build this new life, even as his past catches upt o him and the problems of a small town erupt all around him. These problems spin out of control when the girl he loves asks him one question: Will he kill her father?

Off Track is the character study of a boy - shaped by abuse, burdened with the death of his father - trying to survive in a world he hadn't expected to find.
Order Now!
Endorsements
Fantastic book! I couldn't put it down because I was so drawn in. When a book can make you angry at a character, you know you've got a great story. "..."
– LB
Off Track is a classic story of a guy getting out of the joint and trying to go straight in the face of circumstances and people who conspire against him. In this case, though, the ex-con is only 16 years old. Gary Sanderson had been in an Illinois juvenile facility called Radcliffe for four years after having killed his father in a morally justifiable, if illegal, shooting. Now he wants nothing more than to make a decent life with the nice young foster parents whose decision to take him in shaved two years off his sentence. Oh, and he also wants a relationship with the neighbor girl whose father has forbidden him from coming anywhere near her. Gary's legal status leaves him vulnerable to those who enjoy preying on the weak, from an over-familiar male guidance counselor, to schoolyard bullies and an arrogant, tone-deaf cop. Inevitably, Gary must make a decision that - again, even if morally defensible - could land him back in juvenile detention or worse. Readers may think they understand the alternative ways the situation could be resolved, but author Michael J. Hultquist has thought of a few more. Hultquist lets the book unfold in its own time. He said he was seeking "a slow boil that bubbled to the surface in one final crescendo." And that's pretty much what it does. It's a good story for readers who don't require instant gratification and can find satisfaction in considering Gary's various ethical and practical dilemmas along the way.
Disclosure of Material Connection: Some of the links in the page above are "affiliate links." This means if you click on the link and purchase the item, I will receive an affiliate commission. I am disclosing this in accordance with the Federal Trade Commission's
16 CFR, Part 255
: "Guides Concerning the Use of Endorsements and Testimonials in Advertising."