TEARSTONE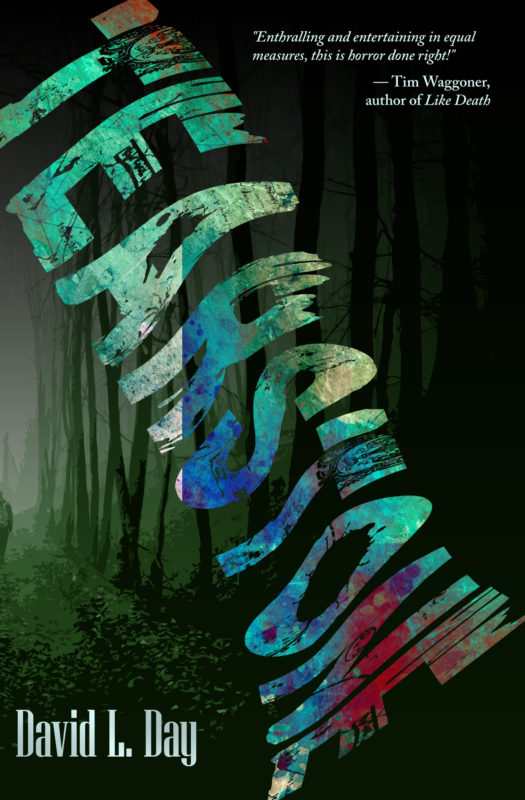 This is the second coming, but it's not Jesus returning, and no one's getting saved.
Two brothers scarred by a dark family secret. A deputy consumed by the decade old disappearance of her cousin. An old man summoned to the humble town of Washington Heights by the discovery of an ancient artifact. The haphazard unearthing of this stone relic, hidden from history, strips the townsfolk of their daily facade and forces them to confront their secret lives. As one brother searches for answers to his father's suicide and the other searches for relief from a decade of guilt, the deputy begins to draw lines connecting them both to her own obsession. And all the while, the birth of an ancient evil looms just on the horizon. This is how the end begins, not with politicians and soldiers, but with the quiet destruction of a little town in Southeastern Ohio. This is the second coming, but it's not Jesus returning, and no one's getting saved.
Order Now!
Endorsements
This is how Horror should approach us: less like turning over stones to see the insects crawling underneath, more like pacing down a staircase into the Underworld, a staircase that spirals and presents new horrors at every turn. I wouldn't want to be a witness to the inside of this author's nightmares, but what a wonderful story they have produced. On the surface, a simple prodigal-son-returns-to-home-town-at-parent's-death; but that's the surface, that's not the story. Tom left Washington Heights, Ohio, long ago, and it's not till really late in the story that we come to understand the exact nature of his departure. Left behind are disgruntled and continually bitter younger brother Kyle, and father Lewis, a severely alcoholic parent with serious psychological and spiritual issues. On the home acreage sits the family house, the pole barn where Lewis takes his own life, and the Lodge, the gathering point for the assembly of men, which has Masonic overtones but which harbours much more than just the usual men's fraternal get-togethers. This is a debut novel, but is so riveting that I anticipate the next offering from new author David L. Day. Readers who are faint of heart, ready your oxygen mask and your antacid pills before attempting this scrumptious story.
Seeing as the author is a high school friend, honestly I was looking forward to reading this book no matter what. How much better to find out that it was a genuine page turner that intrigued me and provided a very real world - which the author quickly starts to tear apart. There is depth, some humor, and no shortage of horrible things happening to the folks of Washington Heights. It was dark, creepy, and twisted. If I didn't know the author as a compassionate father and husband I might worry about the mind behind this book. And, maybe I still should. Worth every minute of your time to read. I highly recommend it.
– J. Gabriel
Tearstone is a gripping page turner that grabs you from the get go and keeps you hooked until the final page. Looking forward to future works by Mr. Day.
A stone relic is unearthed in a small town stripping the citizens of their inhibitions, revealing the truth they hide behind their everyday masks. an old man is summoned upon the town as an old evil is about to be reborn. Can two brothers reunite after the death of their father, or will they be among the victims of the relic. Tom Burton returns home for his father's funeral with hope of reuniting with his brother Kyle. Their relationship ragged and raw from Tom's departure after a tragedy involving the two. Kyle decides to sell their father's house without consulting Tom, which widens the gap between the brothers. In search of a reasoning behind his father's suicide, Tom finds a diary and a stone left behind by his father. The stone is nothing but trouble. People who come around it begin to act in strange and horrid ways resulting in some fantastic scenes of craziness. The author's imaginative kills and the characters make this a great read for any horror fan. With this being the first in a trilogy, I eagerly await the next installment.
I'm one of those persons who, when they read a horror story, keep thinking 'scare me, scare me'. Well, this one scared me, in fact, some parts of it down right horrified me. It had the classic slow build to a feeling of creepiness and then on to full-blown horror. You are fed the story bit by bit, person by person, incident by incident and then it starts to all tie together. The final culmination is big but you are left on a very eerie note. Very well done! A cast of quirky characters with lots of secrets living in a small town, reminding me of Stephen King's Castle Rock books and that's a compliment. I look forward to more from this author.
Tom Burton is returning home to Washington Heights for his father's funeral. He and his brother Kyle have had a strained relationship since Tom left home. Tom discovers that Kyle wants to sell their father's property which has the house, a pole barn and a lodge that the local men used. He is also given a journal from his father and an odd stone that his father had. Strange things start happening and people that come in contact with the stone being acting strange as well. Three local boys disappear (2 turn up dead) and the local librarian kills 5 people before killing herself. All of this is connected to that ancient stone and most of these characters have secrets from their past that will be revealed. I don't want to give away too much of the story as it would contain spoilers. I don't read much horror but I'm glad I received a copy of this book to review. It held my attention throughout waiting to see how this would all come together. The story was told through many different characters and the author did a wonderful job of keeping it flowing smoothly. All the secrets and things done in the past tied together to bring the story to a conclusion even though the author definitely left room for a sequel which I will be on the lookout for.
Very often when reading popular genre fiction a reader can encounter an entertaining story but be left with very little afterward. TEARSTONE is engaging and contains characters that you want to know more about as the story progresses. For my money, that's what will keep me returning to Mr. Day's work. Recommended!
Tearstone is a disturbing tale of what I'd consider small town America. David Day constructs truly interesting characters that are identifiable and play perfectly off of the story's plot. I found the book to be a fascinating read and got through it in only a couple of days. Entertaining from beginning to end. Keep this book on your 'best of' shelf and make your friends jealous. Trust me on this one.
– Ron Gavalik
Disclosure of Material Connection: Some of the links in the page above are "affiliate links." This means if you click on the link and purchase the item, I will receive an affiliate commission. I am disclosing this in accordance with the Federal Trade Commission's
16 CFR, Part 255
: "Guides Concerning the Use of Endorsements and Testimonials in Advertising."