Calendar
Aug
4
Sat
Suffolk Mystery Authors Festival 2018 – Kate Morgan (Alice Loweecey)

@ Suffolk Center for Cultural Arts
Aug 4 @ 1:00 pm – 6:00 pm
Stop by this wonderful free event in Suffolk, VA to meet Dark Recesses Press author, Kate Morgan (Alice Loweecey) and nab a book or two while your at it!

Whether you are an avid or casual reader, aspiring writer or published author, you will find something entertaining and intriguing at the Suffolk Mystery Authors Festival. Set in a venue worthy of a story itself, the festival is held at the Suffolk Center for Cultural Arts in historic 
This one-day festival showcases 40 best-selling mystery, suspense, horror, paranormal, romance, and women's fiction authors. Highlights include book signings, fan meet & greets and moderated panel discussions. Additionally, attendees will enjoy multiple workshops and a VIP Meet & Greet.
Nov
3
Sat
ST. LOUIS INDIE BOOK FAIR – Vince Churchill

@ TREFFPUNKT
Nov 3 @ 10:00 am – 4:30 pm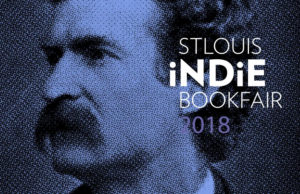 Join author, Vince Churchill, along with several others to celebrate and support indie books at the St. Louis Indie Book Fair.
"The St. Louis Indie Book Fair was founded by author Mark Pannebecker in 2015. It is an organization created to foster authors of fiction and nonfiction, and to bring readers and writers together. The idea was sparked by a passion for promoting local talent and the desire to get great literature into the hands of more people."