All Entries in the "Special Offers" Category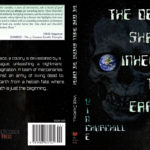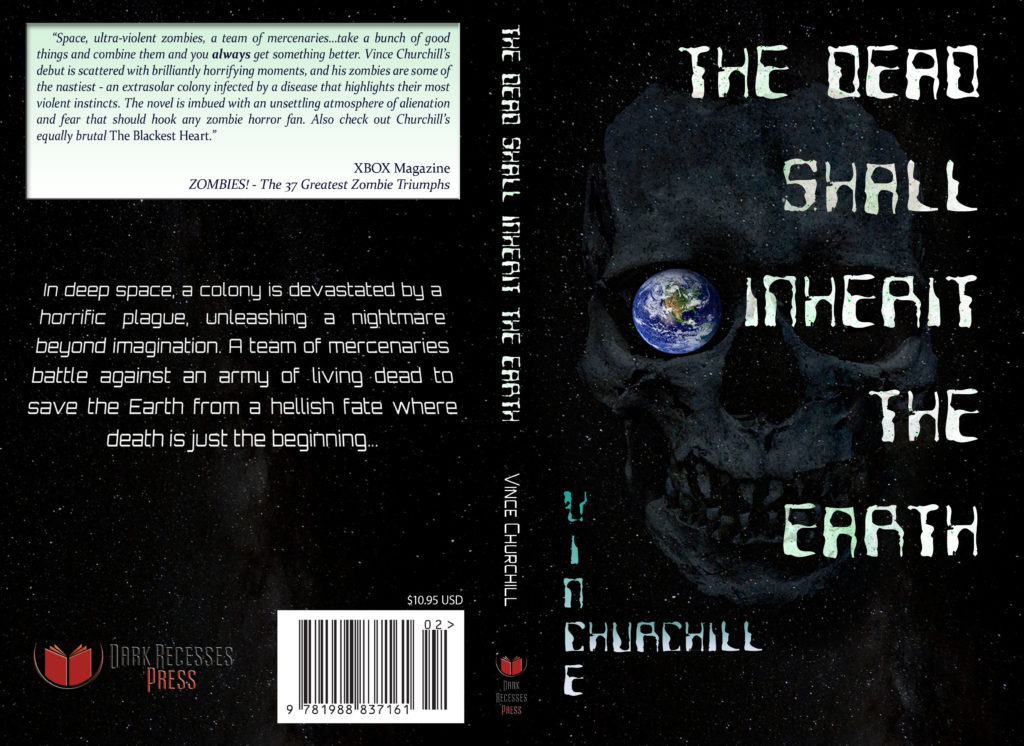 THE DEAD SHALL INHERIT THE EARTH by Vince Churchill
"In deep space, a colony is devastated by a horrific plague, unleashing a nightmare beyond imagination. A team of mercenaries battle against and army of living dead to save the Earth from a hellish fate where death is just the beginning…"
Originally published in 2001, THE DEAD SHALL INHERIT THE EARTH has received a well-deserved update – cleaner, sharper, faster, yet still as brutal.
"Space, ultra-violent zombies, a team of mercenaries…take a bunch of good things and combine them and you always get something better. Vince Churchill's debut is scattered with brilliantly horrifying moments, and his zombies are some of the nastiest – an extrasolar colony infected by a disease that highlights their most violent instincts. The novel is imbued with an unsettling atmosphere of alienation and fear that should hook any zombie horror fan. Also check out Churchill's equally brutal The Blackest Heart.
XBOX Magazine
ZOMBIES! – The 37 Greatest Zombie Triumphs"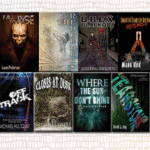 Every day at midnight (PST), starting June 10, one title in the Dark Recesses Press library will be available for $.99 cents on Kindle Countdown. So if you've been waiting for your chance to check out some new authors, or old favourites, now is your opportunity! See below for the list of titles and when they will be in the 99 cent pool.
and due to some technical requirements