All Entries Tagged With: "99 cent sale"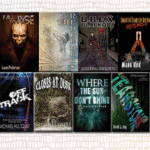 Every day at midnight (PST), starting June 10, one title in the Dark Recesses Press library will be available for $.99 cents on Kindle Countdown. So if you've been waiting for your chance to check out some new authors, or old favourites, now is your opportunity! See below for the list of titles and when they will be in the 99 cent pool.
and due to some technical requirements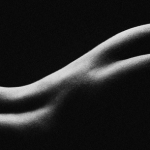 It has begun…
The kindle eBook of the erotic crime thriller, HYDE by Vince Churchill is now ON SALE for .99¢ during our Kindle Countdown Sale.  Price goes up incrementally – first price raise is at midnight October 20th, when the price will go up to $1.99.  Then, at midnight on the 23rd, it goes up again to $2.99 before going back to regular price on October 25th.
This countdown sale lasts 7 DAYS ONLY! All you have to do is read the reviews to know it's a steal of a deal. HYDE REVIEWS
Titillate and tantalize your dirty dark side with HYDE. I dare you.
PS. Feel free to share the love far and wide before the deal is done.  Just send them here: HYDE for .99¢
Oh, and remember, if you post a review by the end of the month, you'll be entered in to our draw for a $15 Amazon Gift Certificate.  Three lucky winners will be drawn.