All Entries Tagged With: "New"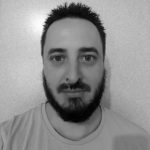 We at Dark Recesses Press are incredibly pleased to announce a new member to the Dark Recesses Press staff.
Simon Dewar joined us February 4th, 2017 as Executive Editor. His presence will be an excellent addition, bringing skill, experience and insight. The timing is perfect as we start building on new concepts and offerings.
Welcome Simon!
---
Simon Dewar is a writer and editor of horror and dark fiction.
He is the editor of the Suspended in Dusk anthology series, and his own writing can be found in various anthologies.
He lives in Canberra, Australia, with his wife and 3 daughters.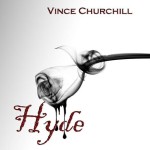 Author, Vince Churchill is the first member of the Dark Recesses Press family, and we are very proud to offer two new releases from him.
The first offering is HYDE.  This erotic novella asks the question, what's more terrifying – a madman with a twisted vision of love, or the perverse journey he forces his victims to endure? Lives are not the most precious things that can be lost. Sometimes they're found.
HYDE is a dark erotic thriller novella which is a little KISS THE GIRLS, a little STORY OF O, and 100% enticing.
The most recent release is GOODNIGHT, MY SWEET, an End-of-world thriller novel, which is hot off the presses this past week.



GOODNIGHT, MY SWEET has all the elements to keep you on the edge of your seat, feed your darkness, and even tug at your heart as you join Dylan Myles in a cross-country race against time to get home before sleep and death takes them all.  A great read for most any age.